Train Muay Thai Kickboxing With UFC Veteran Ryan "The Lion" Madigan!
So you're thinking about taking our Adult Muay Thai Kickboxing program! Excellent! Kickboxing is a fantastic way to get fit, beat out stress and meet interesting people with similar interests and goals. Regardless of age, ability or current fitness level you will quickly begin to realize the benefits of World Kickboxing Academy's Adult Muay Thai program.
At World Kickboxing Academy you'll enjoy an authentic, high-energy Muay Thai Kickboxing program that will motivate you to push yourself further than you ever thought possible. Muay Thai Kickboxing in Cuyahoga Falls is an intense Martial Arts workout that build that builds strength, speed, timing, stamina and power while gaining confidence, strength, and flexibility.
KICK START YOUR MARTIAL ARTS TRAINING WITH MUAY THAI KICKBOXING CLASSES IN CUYAHOGA FALLS!
Of course, we cannot talk about martial arts training without stressing the invaluable self-protection skills you will learn.
It's no secret that our society is growing increasingly dangerous and while we would like to believe that we are invulnerable to the crime we see on the evening news, the truth is, it is around us every day. We owe it to ourselves as responsible citizens, parents and friends to arm ourselves with the skills and knowledge necessary to protect those we care for.
Known as "The Art of the Eight Limbs", Muay Thai Kickboxing is one of the toughest and best forms of fighting as it teaches a fighter to use multiple standup strikes including punching, kicking, elbows and knees as well as utilizing clinching techniques. Originating in Thailand, Muay Thai Kickboxing combines Karate-style kicks with Boxing punches and strikes involving knees and elbows and is designed to be one of the best striking Martial Arts in the world.
World Kickboxing Academy utilizes techniques taught by Grandmaster Bob Chaney to help each of it's students become the best that they can be.
THE BEST MUAY THAI KICKBOXING CLASSES IN CUYAHOGA FALLS ARE AT WORLD KICKBOXING ACADEMY!
All of these benefits, plus a whole lot of fun. Where else are you going to find an activity that offers such a complete package? What are you waiting for?
Fill out the short form on the side of this page to get all the information you need on how to sign up for our amazing Adult Muay Thai Kickboxing classes today!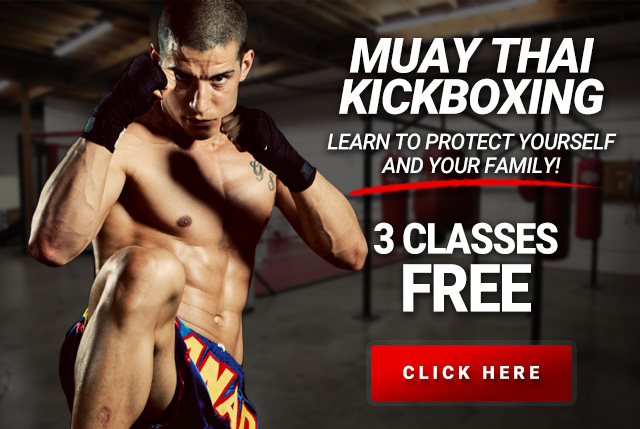 Benefits of Muay Thai Kickboxing
Safe Training
Stress Relief
Develop A Positive Self-Image
Become More Goal Oriented
Coaches Who Care About Your Progress
Positive Atmosphere
Muscle Toning